APPLICATION
To heat-up various acidic solutions where no metal withstands. Generally this heater is used in electroplating industries. The heater is operated vertically only.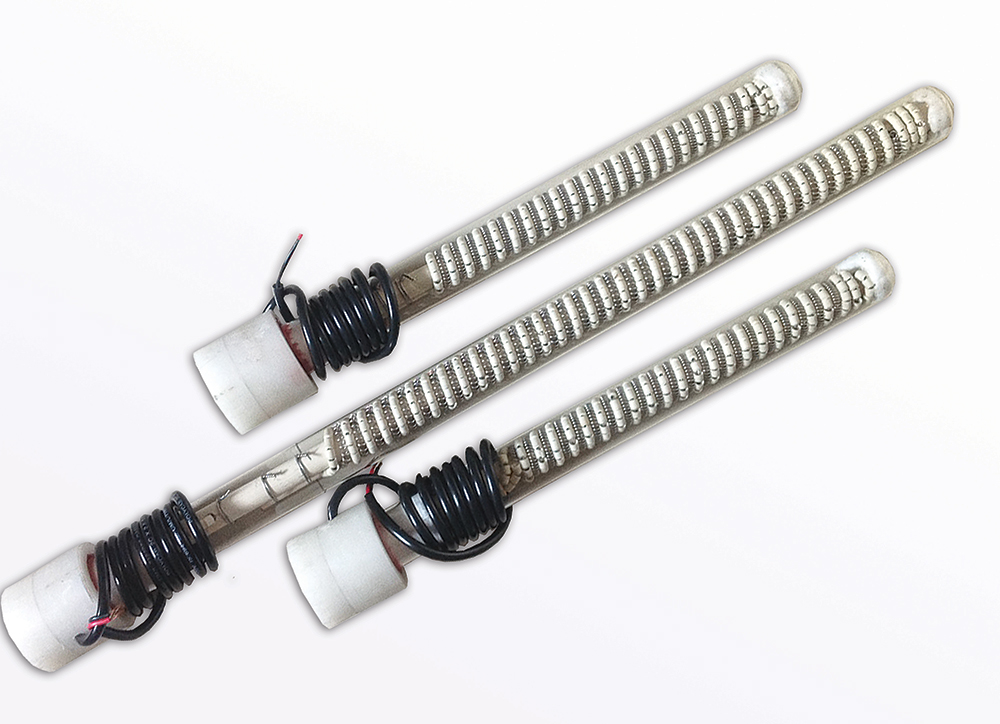 CONSTRUCTION
Sheathing–This type of heaters have quartz silica tube sheathing, closed from bottom. Rubber cap with terminal wires are mounted on the top. Heater terminals are fixed very firmly with the outer wires. It consist of non-sinkable heating element, as the heater is suitable for vertical installation only.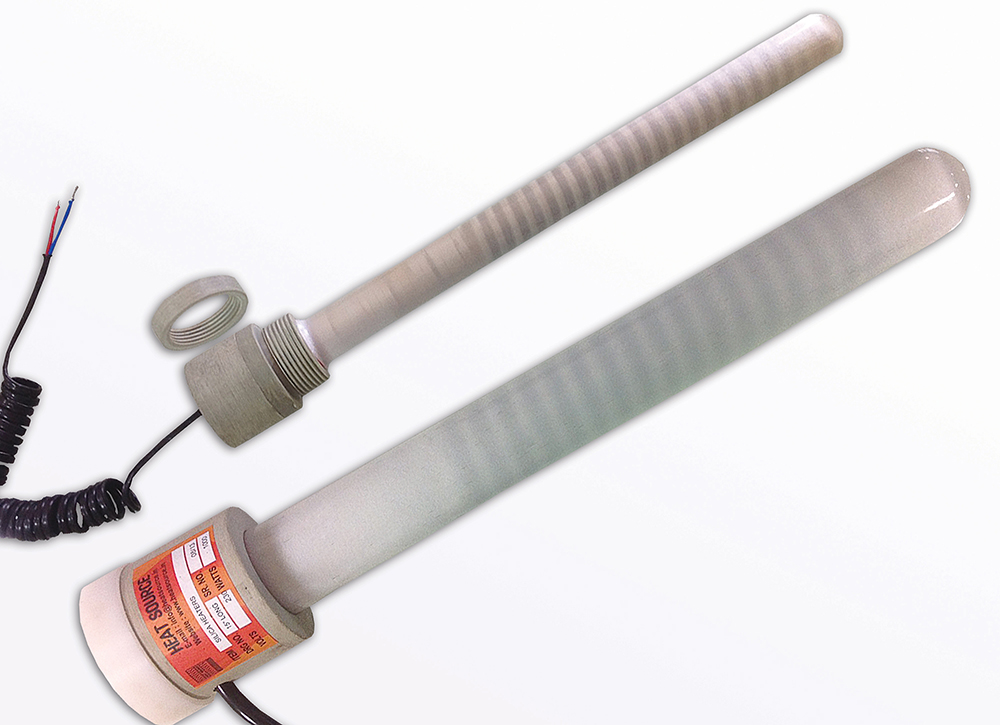 ADVANTAGE
This heater is designed to heat-up the solutions rapidly as the same have more watt density than the rod type heater. This heater is also available with built in thermostat.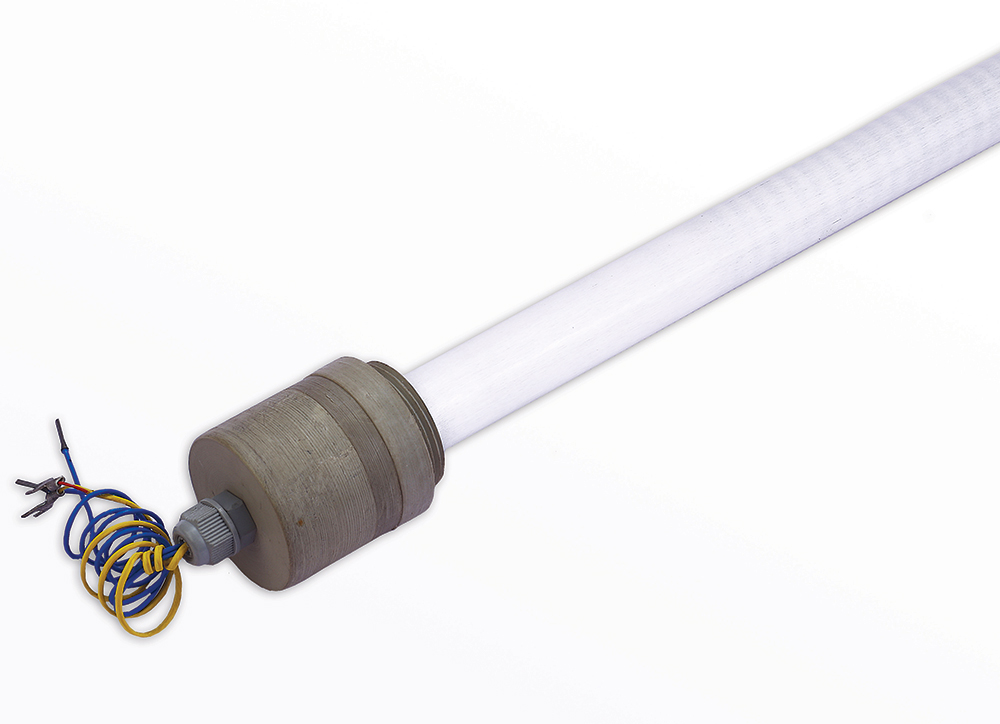 with poly-propylene cap
STANDARD SIZES & CAPACITIES
Length - 12" , 18" , 24" , 30" & 36"
Capacity – Volts – 240
Watts – 1000 to 4000
Terminal wire length – 1.5 Mtrs
---