APPLICATION
Flanged immersion heaters are one of the most widely used methods for heat-ing gases and liquids (such as water, oil, heat transfer fluid and corrosive solutions). Designed for use in tanks and pressurized vessels, they are easy to install and maintain to provide heat for many processes. The direct immersion method is energy efficient and easily monitored and controlled.
Hot Water Storage Tanks
Warming Equipment
Preheating All Grades of Oil
Food Processing Equipment
Cleaning and Rinsing Tanks
Heat Transfer Systems
Process Air Equipment
Boiler Equipment
Freeze Protection of Any Fluid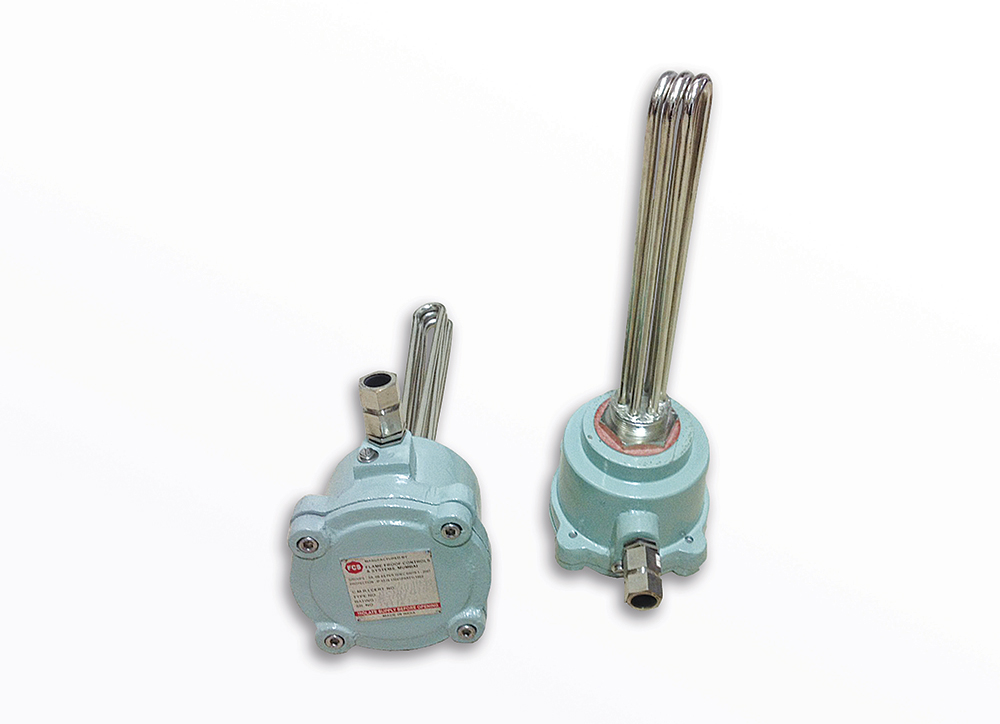 Heaters with Flameproof Terminal Cover
CONSTRUCTION
Flanged Immersion Heaters consist of bent tubular elements welded or brazed into a flange and provided with wiring boxes for electrical connections. Flange heaters are installed by bolting to a matching flange welded to the tank wall or nozzle. A wide selection of flange sizes, kilowatt ratings, voltages, terminal enclosures and sheath materials make these heaters ideal for all types of heating applications.
STANDARD SIZES & CAPACITIES
Check Nut Sizes: Welded on the top. Checknut will have the threadings of 1"BSPT, 1.25"BSPT, 1.5" BSPT, 2" BSPT or 2.5" BSPT.
Length - 8" to 72'
Tube Dia – 3 8" to 5/8"
Volts – 250 - 440V
Watts – 500 to 60.0 KW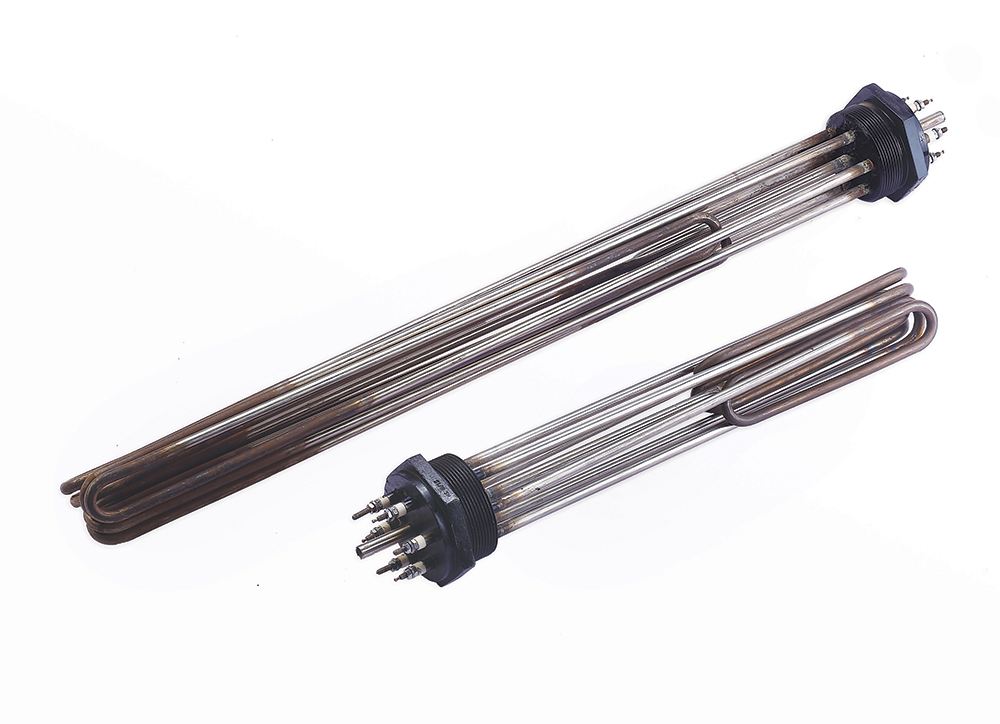 ---