APPLICATION
For Heating Machines, shapes & tools of plastic processing industry. Technical process – oriented applications
CONSTRUCTION
Sheathing – aluminized steel, rust resistant steel, or stainless steel are used with clamps & screws to affix the heater rigidly on cylinder.
Heating elements – The element is wound uniformly to eliminate hot spot. For temperature upto 600°C, the heater is also available with helix coiled element insulated with grooved refractories.
Spirally wound heating coil insulated with Ceramic Insulators & cover with SS sheet, made as per required sizes with termi-nal connection & fixing clamps.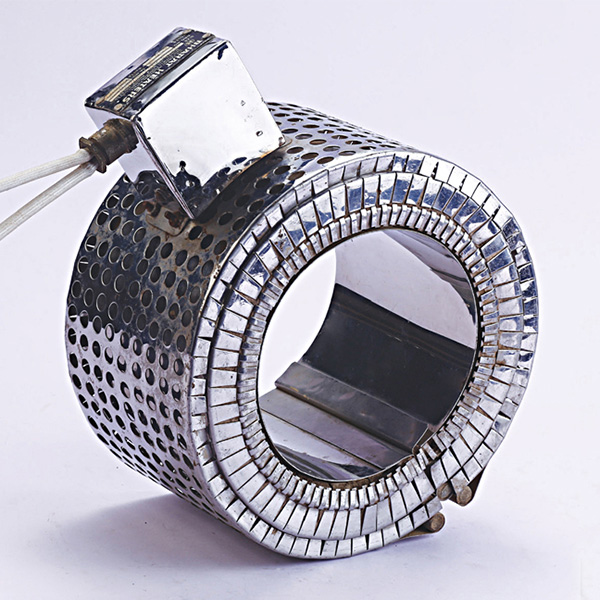 CONNECTION
In the standard model the connection boxes extend with tangential cable introduction over the total width of the band heater. Shortened connection box seated on a definite axial position is possible under observation of technical features. Construction of the connection boxes, clamping & shutter fittings, perforation & bores in radial as well as axial position is possible, depending upon requirement.
Heat Resistant, insulated, metal braided cable of any convenient length.
STANDARD SIZES & CAPACITIES
Inner dia. - 80 mm to 300 mm
Width - 35 mm to 300 mm
Supply (Volts) – Any convenient Voltage under the pre condition that it should be technically feasible.
Power (Watts) - Any convenient Wattages up to 40 W / Sq. inch.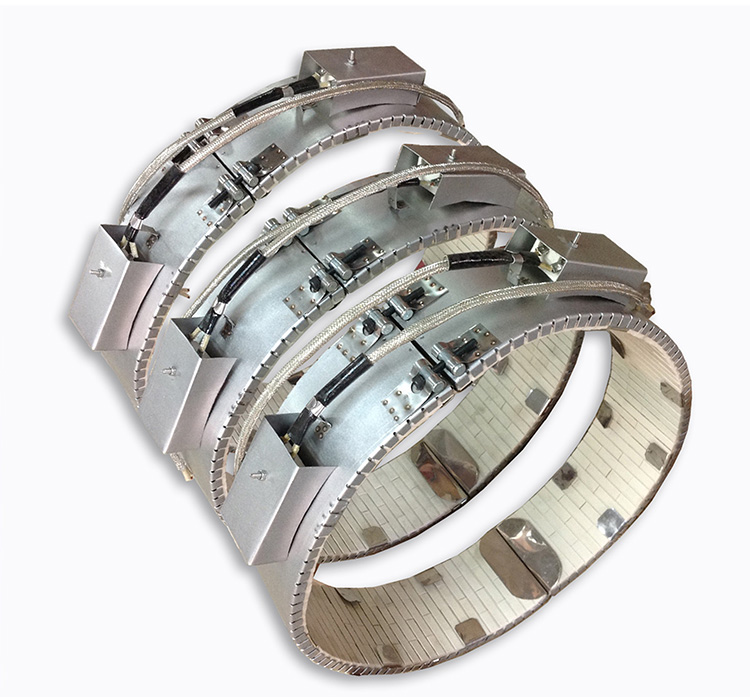 ---
Product List Conduction Heating